When creating the ideal space for our children, it's important to create a room that both you and your kids will be able to enjoy. That can feel overwhelming to achieve, but there are a few ways to simplify the process.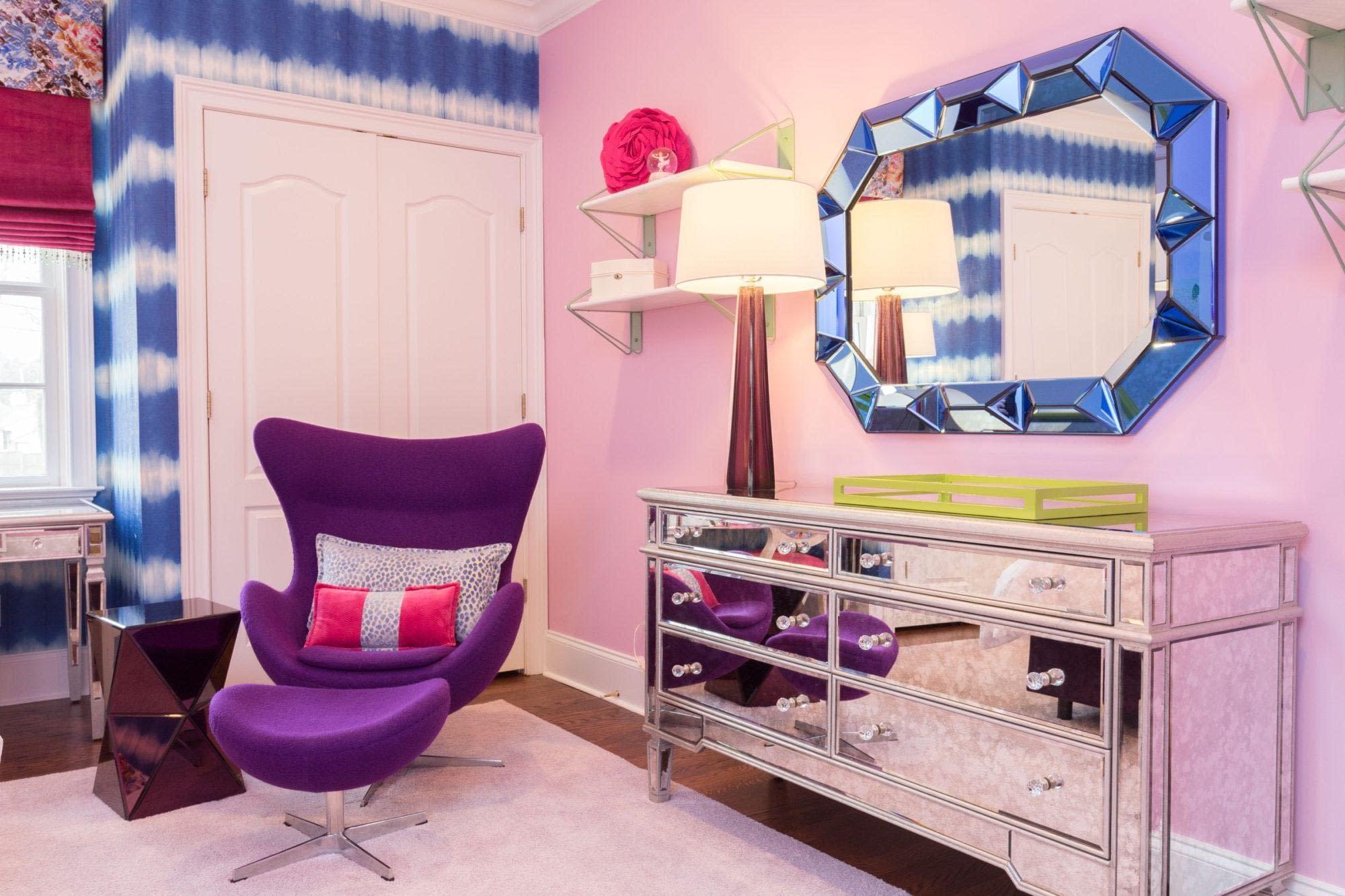 Choose A Good Location In The House
Depending on the child's age, the best area for a playroom is close enough for a parent to check the children, yet far enough away so kids feel a sense of independence and autonomy. For one client, we designed an arts and crafts room where we carved a large area out of the finished basement, hung entwined decorative cording from the ceiling for a constant rotation of picture displays, provided many shelves for art supplies (making sure blocking or extra support is in the walls) and installed a Lechuza wall organizer system to keep the supplies visible but super attractive and neat.
Involve Children In The Design Process
Tap into their imaginations. Explore all the options together and create the ideas together. Get down on your knees and be their height. Play with graphics on the walls — designate areas for theater, art, climbing, or a cozy reading nook.
Think Practically
For example, build a reading nook out of solid wood construction, then soften the inside with padding, fabrics, pillows. Positioned against one of the room's walls, the topside of the nook could be turned into a small slide with a wall ladder for fun climbing and access and a soft gym mat for their landing. If considering a carpet, choose something stain-resistant and easy to clean. Carpet squares are a fun alternative, can be easily removed for cleaning or replacement, and are another way to play with pattern in the space. For a hard surface, the vinyl flooring tile options are practically indestructible but they look like real wood or other interesting materials.
So, with some imagination and communication, it is possible and quite fun to create a great children's space that both you and your children will create memories to love for years to come.