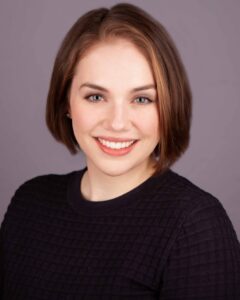 Kendall Callaghan
As Design Operations Lead, Kendall spends most of her days behind the scenes coordinating the thousands of small details that go into each project. Kendall is instrumental in our initial design phase for her expertise with 3D rendering. These artistic creations allow the client to visualize the outcome of our proposed design in a life-like manner. Moving a project closer to its breath-taking finish by placing and expediting orders is what give her so much joy.
With a Masters Degree in Theatre, a former life as a performance artist, her travels to 19 countries and counting and her previous work experience as a scheduler and project manager Kendall is uniquely well-versed in many aspects of our design world. She and her husband love live theatre, weekend getaways, and occasional nature hikes for added inspiration. At Beth Krupa Interiors she enjoys keeping clients updated with project progress, creating mood boards and renderings, as well as helping with on-the-ground design decisions. She truly has the best job!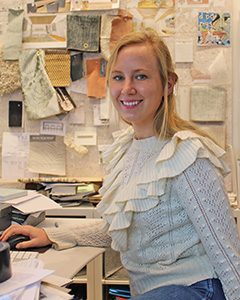 Abby Kemp, Allied ASID
Abby graduated from the accredited Environmental and Interior Design program at Syracuse University. Prior to working at BKI, she worked in New York at a nationally recognized Architectural & Design firm. Since a young age, Abby has had a passion for art – often competing in art shows which led her to this creative work path.
During her downtime, she enjoys watercolor painting and spending time with her fiancé and new puppy. At Beth Krupa Interiors, Abby works alongside Beth as Interior Designer often taking lead on various aspects of our projects, material sourcing, CAD drawings, and site visits with clients, trades, and vendors.
Noelle Destefano
Always naturally artistic, Noelle was never without a pencil and sketchpad growing up. After working as a high fashion model in NYC in the early 90's, she transformed her early creative talent into a digital career. First designing and coding 1st generation websites for Fortune 500 companies to starting her own creative firm in 2003, Noelle brings a wealth of experience through web, print and marketing to Beth Krupa Interiors.
When not at the computer, Noelle can be found on her yoga mat. She has made 6 long trips to India to study Yoga and is an Authorized Ashtanga Yoga Teacher.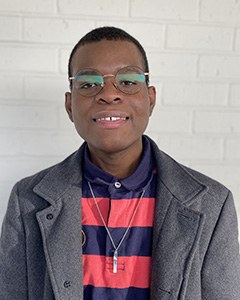 Hugo Faustin
A motivated, hardworking, and visionary Interior Design student who values creativity and eager to seek knowledge in challenging environments. A strong background in space planning, and computer-aided design, eager to take it to the next level.
Hugo is currently an intern with Beth Krupa Interiors.