Thank you so much!! Our home looks beautiful and we love it! Thank you for all your time, hard work, great eye and great ideas that made our house a home. Words can not express how grateful we are for the wonderful job you have done on our home. It was a pleasure working with you!
– Sandra & Jim B.


I took a long walk this morning, then stopped at Balducci's for coffee. I know my place is not finished but every room is so soothing. I feel like I've landed in Shangri La. Thank you so much for somehow knowing my likes and my needs. This home means so much to me. Between here and Saratoga, I am going to head into my seventies with a positive energy.
– Maggie S.


It is very fun to watch people's jaws drop when they first walk into the house. And I mean many a "holy cow, where did you get this" jaw drop! Lots of my friends stare daggers at their husbands and say "we need a new house and Beth" with their minds.
You have made this house so lovely and it's such a delight to be living in this gorgeous oasis! Thank you so much for your thoroughness, diligence, and of course, your creative talent and design skills. It means so much to me to have such a perfect space and has made this very terrible time so much easier.
– Jennifer K.


A CLASS ACT! If you are looking for not only amazing results, but also a pleasurable process look no further. Working with Beth Krupa has been an easy going and genuinely happy experience. She and her staff exude warmth and positivity. I found Beth online, had a brief conversation a year before I was actually ready to begin our design work and there was just something special about her that stuck with me. And so when we were ready to proceed I gave her a call. Beth designed our living room and main bathroom with expertise and brilliance. We weren't easy clients… we didn't have the vision and so decision making and approvals were probably more prolonged then they should have been, but Beth was always very positive, patient, and gracious. She was an exceptional listener, with the expertise to assess the space and create the atmosphere we wanted. We absolutely LOVE relaxing and entertaining in our living room. Fulfilling our wish for a "spa-like" main bathroom, Beth choose all the elements that created a most relaxing and inviting atmosphere. Beth has very high standards and every item was examined upon delivery. She absolutely stands behind her work. Beth is a treasure and her results are phenomenal. Now that our initial projects are complete, we miss her presence and perpetual smile.
– Wendy L.


Thanks to your team of design geniuses! I've never had to do so little on a house shoot in my four-year magazine career. A true gift. Thank you again, you were a joy to work with. I wish all designers were as professional, personable, and polished as you!
– Megan H.


Beth's attentiveness to our ideas, and her ability to take our general thoughts and translate them into an integrated design made our redecoration/remodel the best experience we could have had. She had the ability to work in a constrained timeline and narrow down our options which made her the natural choice.Beth also knew where we could be pushed out of our comfort zone on select elements in our spaces, and her ideas really brought out the best result. Our outdated rooms now are the perfect mix of cozy and chic; wonderful to relax in after a long day, or bond with a newborn on the gorgeous rug of the nursery.
– Steve S.


Beth is such a Pro! Her trusty assistant is a terrific right-hand man. Together they swoop in and seamlessly keep the project moving full steam ahead. She has a great eye for beauty, fun, and opportunity. Her process is impeccable, organized, and holistic in its approach. Beth inspired us in ways that we never could have dreamed of!
– Emily B.


Beth Krupa Interiors was chosen, for many reasons, amongst 5 other architects and designers we interviewed. From the beginning we appreciated her responsiveness to our Board of Directors. She was the only one who prepared an initial budget by performing site surveys with  a contracting team before she was even hired. She gave us a presentation with ideas and materials and had great communication skills.
-Peter Z.


I have had the pleasure to work with Beth on a number of projects. Not only is she great to work with, she is a professional. Her designs are amazing.
– Chris Downey, US Home Services



Beth is a force of nature! I had created a big old mess in my NYC apartment — ordered furniture from a scoundrel — then tried to fix it myself (worse.) Then I met with and she swooped into the City on a Sunday morning and boom! — we got started. WOW — what a journey — she is set to "unveil" my NEW apartment on June 20 — the process of working with Beth and her team will have been among the best parts, I'm sure.
– Kate B.


-We considered more than a dozen designers based on personal recommendations and online research. After speaking to 5 design firms, we asked two for detailed estimates and references. Beth's references were extremely happy with the quality of her work and the trusted partners she brought into the process. We chose BKI based on a strong connection with Beth, the genuine excitement Beth and Kathleen showed towards the potential in our home, and the extended team they could access for execution.
-Beth listened to us and shared our goals to connect our living space based on our lifestyle. I love how we converted distinct purpose-built rooms into a completely useful, beautiful, and flowing home.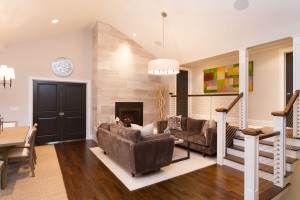 -Beth understood our environmental values and helped deliver a green design. She researched and presented options that we are proud to own.
-Execution is the hardest part of every project. Beth was able to prioritize the work and delivery to meet our deadlines for family visits and entertaining. She asked for feedback throughout the project and adjusted the plan to deliver the best results and value for us. I trust Beth is working in our best interests as she continues to support our home design.
– Southern Connecticut  Contemporary Suburban Home


We hired Beth to help us transition from a beloved home of 14 years to a new condominium that had excellent bare bones, but that was in need of considerable talent to turn it into an equally inviting environment that we could enjoy and be proud to call 'home.' We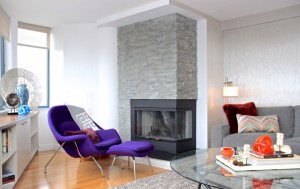 are delighted to say that Beth's combination of artistry, creativity, problem solving, hands-on skills and connections to a number of skilled contractors and sub-contractors made it not only possible, but an inspiring experience. It was wonderful to rely on Beth's knowledge and skills in a wide array of design areas that saved us time, provided options, and offered us fresh ideas. Beth always listened to our ideas and was flexible and responsive to our input. Perhaps best of all, Beth is just a lovely person –patient, generous and talented– to work with on a demanding project. We feel fortunate to have found her and would recommend her to anyone taking on a big step in home design.
– Downtown City Stamford CT Penthouse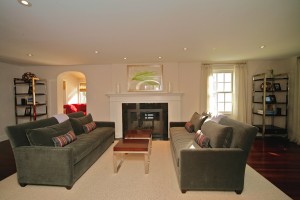 I was convinced by family and friends that I needed a decorator. Although I have admired others homes that are designed and decorated by a professional, I didn't see it as necessary in my life. Beth patiently worked with me and we found a style. She really listened to our families needs. Beth found a way to create a beautiful comfortable space room by room that suited our family's life style and met our budget. I still fall in love with my home every time I walk into the front door!
– Updated Tudor Home Stamford CT


Beth, I love your aesthetic and really enjoy working with you as a person! You truly helped incorporate my personality into the project. You were even able to re-imagine some existing pieces
I owned and work them into the new design. You really took into account my taste and culture. Your follow up was tremendous. I never had to think very hard – you nailed it! You really took charge and were completely hands on and enthusiastic. I loved your working relationships with your trades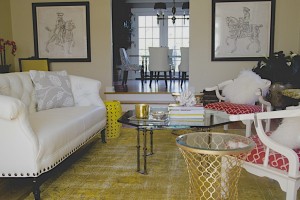 people and vendors. When something would go array you always kept composed and pleasant while managing to get any issue resolved. I had no patience or time and no real knowledge of design or color. You were such an expert with paint colors, fabrics, absolutely everything available. I can't believe how you brought it all together. You really respected my ideas and brought my style up to a whole new level.
– Southern Connecticut Updated French Decor


Beth came highly recommended by a close friend of mine. I liked her style and personality very much. She's very enthusiastic and passionate about design and helped us find solutions that combined our personal tastes. John also really enjoyed being around Beth since she's such a pleasant person to work with.
Beyond her obvious design sense, we most appreciated her patience and flexibility! She was able to blend many styles perfectly into the one that fit us and made our home unique and perfect for our family. John felt that even more importantly she had a strong and confident sense of style and could direct us towards something or steer us away if she thought that idea would not get us the end result she knew we wanted. She knew us better than we sometimes knew ourselves and definitely looked out for our long-term goals.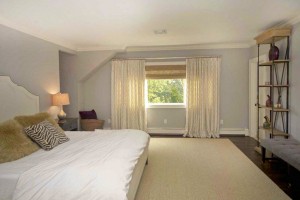 Our personalities are such that we cannot make a decision together. Beth patiently allowed me to make decisions and begin to feel more and more confidently in my choices. Baby steps is what we needed and Beth allowed us that pace so we could be sure each decision was right for us. John felt strongly that we never could have pulled all these rooms together without Beth's expertise and guidance throughout the whole design and implementation process. And Beth made it enjoyable along the way!
– Water Community Connecticut Home


Working with Beth is just a pleasure. She helped take the stress out of making big decisions by working cooperatively to help us first pinpoint our style, create a short list of options, and finally, somehow give us the confidence to believe in our own decisions. She has a great, and creative, eye and approaches her job with a bit of playfulness. Never married to one "style", she is superb at mixing and matching ideas to help come up with a truly unique look that genuinely reflects her customers interests and personality. I have high regard for Beth, and confidently recommend her to anyone looking for a fresh approach to design.
– Water Community Connecticut Home


I knew from the get-go that Beth and I had a similar eye and liked similar details. She has got great attention to detail and consistently over-delivered. From the beginning Beth would come to my home with bags of design elements – soup to nuts. We discussed flooring, window treatments, light fixtures, paint colors, accessories, fabrics, and furniture all in one visit. I'm a busy artist and really appreciated that Beth valued my time. It was amazing what we would accomplish and how many important decisions we could make in an hour or two. I especially appreciated the fact that every single thing we ordered or needed contractors for was all delivered and executed flawlessly. Beth provides a very valuable service of not having to sort through all the thousands of options on my own. Beth was open to a lot of creativity and I certainly appreciated the buttoned-up execution. I tend to get side-tracked and could fritter away my time running around looking for the perfect mirror or whatever. Beth brought me 2 or 3 options (more if I asked) of everything I needed that were all 'perfect' choices. She new immediately how to pull the rooms together while respecting my style and taste. She not only 'got' my taste, she improved upon it. The outcome was so much better when I delegated to her – she is so much more expert, and knowledgeable.
– Mary P.


Beth Krupa is an exceptional designer – she turns your lifestyle and design preferences into stunning reality. She has deep and broad knowledge of design options, extensive resources and sets and achieves very high standards and works in a collaborative manner … all the while making the entire process fun and exciting. We look forward to many more projects with Beth as we finish our home.
– Matthew P.


Dear Beth:
We loved everything you did to renovate several rooms in our house: the lighting, paint colors, crown moldings, newly sanded wooden floors with sisal carpets, picture placement, and window treatment in the family room. Most striking are the changes to the family room. It went from a dated, dark, paneled room to a fresh bright room with beautiful window shades and carpet that complement the furniture.
The dining room is also very striking. The new chandelier updates the room significantly. I can't believe how crown molding, new carpet, and fresh paint transformed the living room, dining room, and hallway. You rearranged the furniture to make it look good in the bright clean rooms.
But most important, you oversaw the whole procedure from start to finish. You made suggestions, but did not push your ideas. You took care of everything starting with the project design, material ordering and purchase, to the actual implementation. The staff you work with are excellent, but you checked what they did every step of the way to ensure the work was done correctly.
You took the stress out of the renovation and made it fun. I was actually sorry to see the project finished, because it was such a treat to see you in action.  Thank you so very much for everything!
– Flo K.


I met Beth as she was staging a house in my area. I asked if she would help with updating my living room and she did. She was interested in my lifestyle and my decorating choices. I was feeling tired of a few pieces in my living room and wanted to step "out of the box" a bit and she was full of suggestions.
Beth even kept me in mind while shopping for other clients and called and emailed me pictures of things that might work for me.
She works with very professional and talented people and she was there every step of the way including the installation of draperies and lighting.
I was also impressed that she continues to educate herself which I feel keeps her current in the decorating arena.
I highly recommend Beth no matter what size decorating project you may have.
– Diane M.


We are the white-glove furniture delivery service for Beth Krupa and from the day we started working with her we could tell that she was a real pro. Right off the bat we could tell that she was a very talented professional. Being in this industry for as long as we have, we recognize the challenges designers face. It is easy for us to identify a quality designer and Beth is definitely one of them.
– Buck's Transport Systems, LLC.


Beth Krupa of Beth Krupa Interiors does an excellent job of determining her clients' needs, works within their budgets, and brings her excellent design sense to each job. She has a brilliant eye for design and quality. Beth is a pleasure to work with and never pushes too much. She is an extremely hard worker and will get every job done smoothly.
– Michelle Fine, She Paints


I worked with Beth to improve the look of the home that was listed for sale. The 1.6 million dollar home was chaotic and in disrepair. She transformed the home into something beautiful and worked within a reasonable budget. She also had to deal with many difficult situations throughout the process that required exceptional people skills. She was a delight to work with in terms of the outcome and process.
– Patricia Rattray, Realestate Broker


Beth Krupa Interiors, played an major role in helping sell our home in Stamford, CT.. After our home was on the market for over six months, with no offers, we hired Beth Krupa to evaluate how we could present our house in a more favorable light. The problem was that although the house was priced competitively, prospective buyers thought the house looked too small. Beth prepared a professional report with specific recommendations on what should be done in each room to make our home more attractive to buyers and make it look larger. In less than one week she accomplished a major makeover, removing furniture we did not need, rearranging existing furniture, and selectively adding accessories in order to stage our house in the most favorable light. This was all accomplished within our agreed to budget. Within thirty days we received two offers very close to our asking price, and closed sixty days thereafter. Beth was a delight to work with, and I would highly recommend her company to anyone looking to sell their home.
– Andrew B.


Beth is a force of nature! I had created a big old mess in my NYC apartment — ordered furniture from a scoundrel — then tried to fix it myself (worse.) Then I met with and she swooped into the City on a Sunday morning and boom! — we got started. WOW — what a journey — she is set to "unveil" my NEW apartment on June 11 — the process of working with Beth and her team will have been among the best parts, I'm sure.
– Kate B.