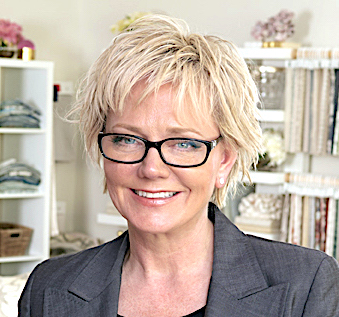 Beth Krupa, Principal and Lead Designer at Beth Krupa Interiors (BKI) has been named President of The American Society of Interior Designers (ASID), Connecticut Chapter.
"Our 2020 / 2021 board boasts a diverse range of design professionals and industry partners who embody the Society's objective of demonstrating the impact of design and advocating for the profession" states Beth.
ASID advances the interior design profession and communicates the impact of design on the human experience. ASID collaborates with others to promote the value of interior design. They prepare their members to excel in this dynamic and evolving profession. ASID generates, collects and shares applied knowledge.
"I'm truly honored to have been chosen to lead our chapter this term. What I'm most excited about is the opportunity for reaching out to the current membership and guiding other design professionals with exciting celebrity guests and experts in our field to share their experiences and expertise so we may all share and grow together. I believe that shared knowledge builds our profession and gives us all a stronger foundation and confidence to service our ever-evolving clientele. This is one of those rare professions where you can never retire, provided you remain relevant and current in your training and continuous educational events and market travels. This is where ASID excels and carries such great import – they really lead and care about their memberships' continual growth and development," relates Beth
Beth and her team's past and present travels throughout dozens of countries continue to inspire BKI's bold designs by creating custom-curated and dynamic experiences within each space. The team's generous nature loves seeing their clients thrive each time this goal is successfully accomplished. Their approach toward creative solution-seeking is a guiding philosophy that has earned them a top reputation in the field.
"This year I would love to see our design community 'Flip the Script' and completely discontinue the use of the word Master for what could just as easily be termed 'Main Bedroom and Main Bathroom' of the house. These micro aggressions have no place in our current society if we are to truly lead and care about the lives of our members and the clientele we service. As an Interior Designer I believe that holistic lifestyle design transforms not only one's home, but also one's outlook, resulting in living your best life" passionately states Beth.
ABOUT BKI
BKI is a three-time national award-winning Interior Design firm combining vast international exposure, 20+ years of sociological design and expertise with impeccable integrity to provide creative design solutions for a collected and timeless interior legacy. This global perspective is rooted in Beth's life experiences begun by her upbringing in the Chicago Midwest, then having lived and worked in New York City, Milan, Hong Kong, London, Bangalore, and presently with a Design Studio & Retail Gallery at 19 E. Elm Street in Greenwich CT.
ABOUT ASID
The American Society of Interior Designers believes that design transforms lives. ASID serves the full range of the interior design profession and practice through the Society's programs, networks, and advocacy. We thrive on the strength of cross-functional and interdisciplinary relationships among designers of all specialties, including workplace, healthcare, retail and hospitality, education, institutional, and residential. We lead interior designers in shared conversations around topics that matter: from evidence-based and human centric design to social responsibility, well-being, and sustainability. We showcase the impact of design on the human experience and the value interior designers provide.
ASID was founded over 40 years ago when two organizations became one, but its legacy dates back to the early 1930s. As we celebrate nearly 85 years of industry leadership, we are leading the future of interior design, continuing to integrate the advantages of local connections with national reach, of small firms with big, and of the places we live with the places we work, play, and heal.
The Full ASID CT Board of Directors:
Beth Krupa, Allied ASID, President ASID CT
Josh Kebabian, Industry Partner for Kebabian Rugs, Financial Director
Nicole Sweeney Ruffing, Industry Partner for Sherwin Williams, Communications Director
Lisa Pak, Allied ASID, Membership Director
Isabel Elsinga, Allied ASID, Professional Development Director
Olivia Powers, Student Representative to the Board
Maureen Judge, Chapter Administrator