Beginning a new project is always exciting. Through my experience I've found we achieve the best results by specifying the artwork at the earliest stage or working with the clients' existing collected pieces. This black and yellow oil painting was inherited from a French client's mother and was quite sentimental to her. In addition to designing all the other pieces of the room, we added to her art collection these whimsical French horseback riders drawn in ink, and with her love of travel designed the Chinoiserie chairs shown here with a pop of orange to balance the bold yellow.   
Artwork acts as a jumping off point for everything from the feel of the room to the colors we use and even the textures we choose to organically pull the room together.   
Often times, the artwork is the focal point or major backdrop wall of a room. It's what gives the space its personality or character. We not only want the rest of the room to aesthetically work with the artwork, but we also want to be sure nothing about the room is taking away from the artwork.  
This aerial beach photograph gives this family room it's sense of casual fun the family sought and added color and attention to this side of the space.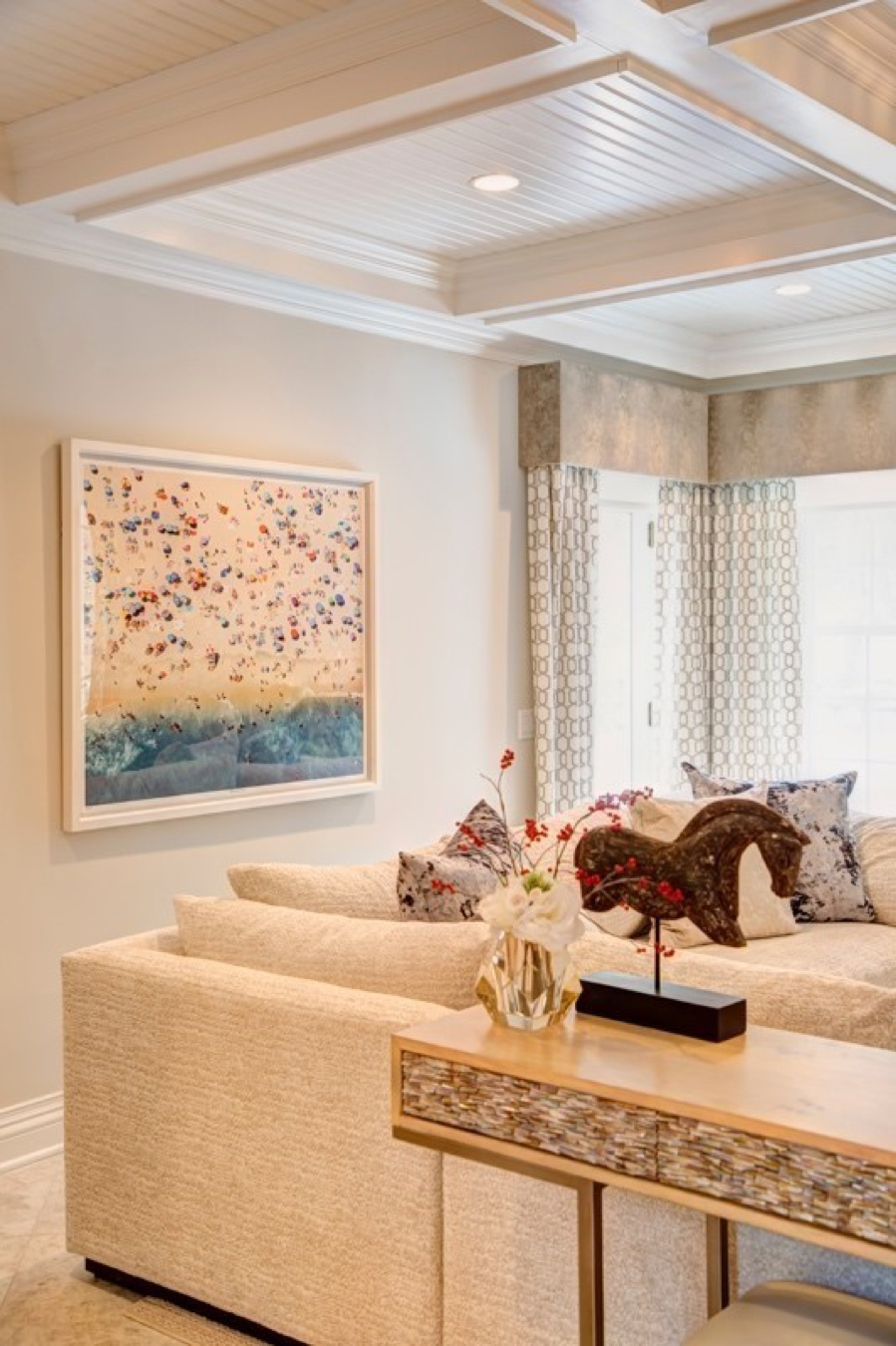 This acrylic and resin piece was one of my favorite placements and set the tone for the accent color saturation I would then employ. The lighting is a key component to enjoying art within a space and should be planned for in advance whenever possible.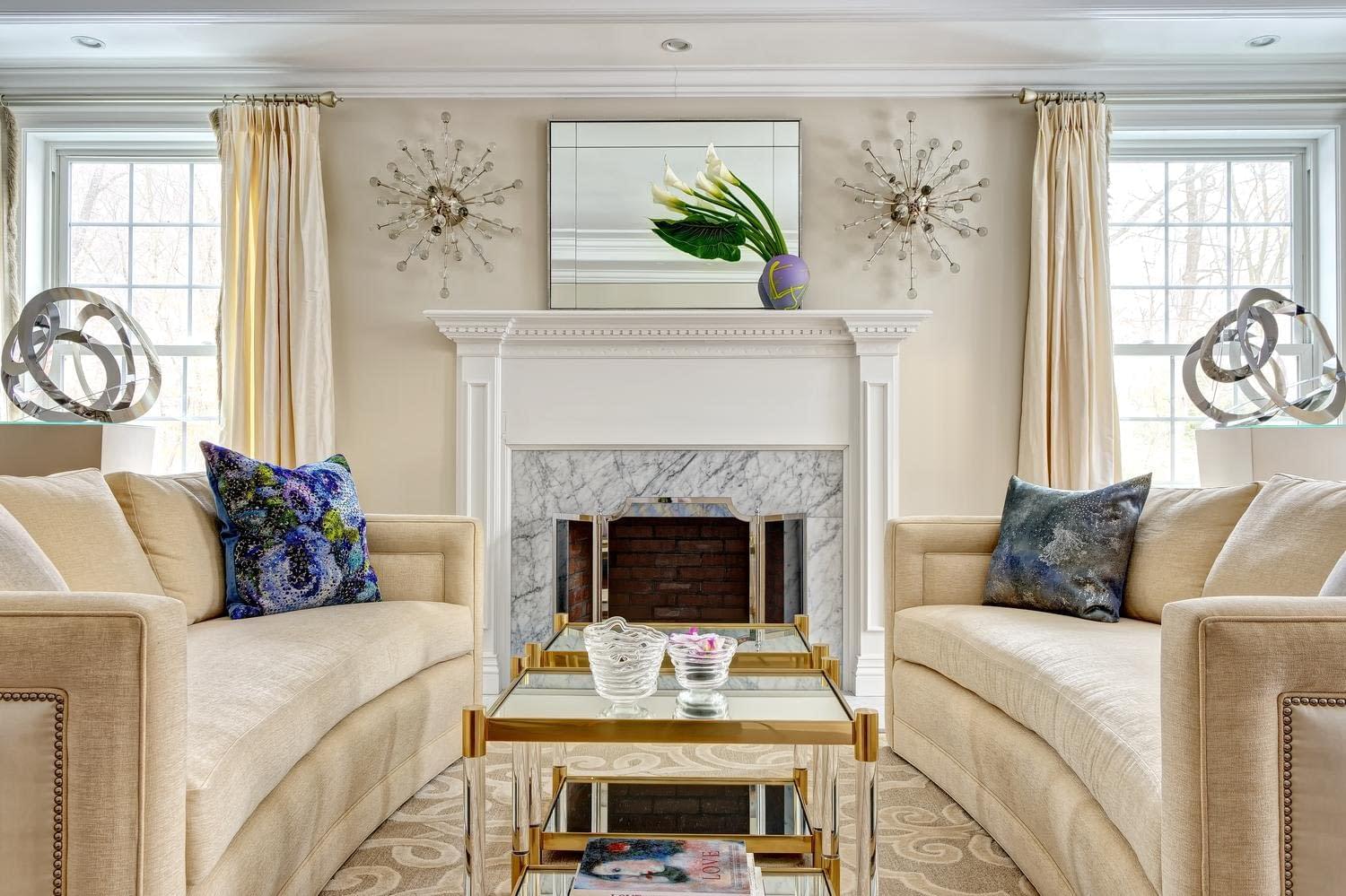 These clients had spent a great deal of time living on the west coast and when I found this Mount Hood photograph with their favorite hues of lavender, they were over-joyed. We chose to have it printed on aluminum so the colors would really stand out to even greater heights.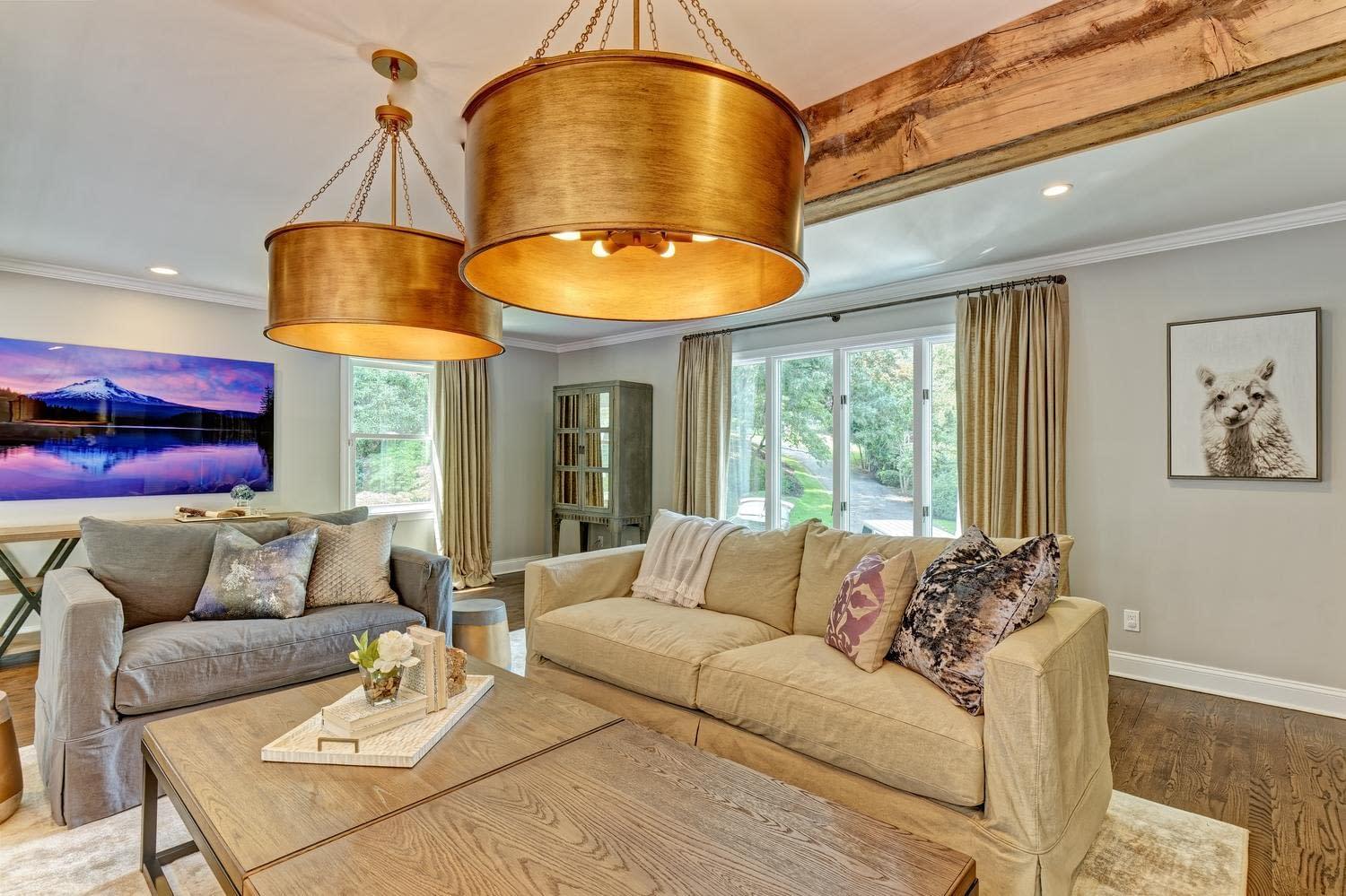 If I had the choice, every project I work on would begin with the art.